Fresh, prepared, and confident are three things that lead to a good test. But it is not easy to attain all of them at the same time. Exam stress is a common phenomenon among students appearing for tests. Sleepless nights, irritability, lack of focus, and lack of motivation are some of the primary symptoms of exam stress.
In this blog, we will talk about the 9 easy tips for taking care of your mental health.
Keep reading!
Table of Contents
Top 9 Tips to take care of your mental health while preparing for IELTS
1. Make a plan
Studying abroad is a complex process. There are many things you need to prepare for and execute. Amidst these, the IELTS test places extensive pressure as well. Especially since we are all not native speakers of English. So, how do you resolve it?
Make a solid plan for your IELTS preparation. First things first, set yourself a time frame. This includes preparation time for when you are going to attempt the test. Enrol yourself in a good test preparation course.

It is important that in this plan you include time for rest, self-care, days off, exercise, and socialising. Planning can help you get an overview of what areas you're confident in and where you might need to look for additional support. Avoid headaches and eyestrain by giving yourself regular breaks away from your computer or other screens (including your phone!)
2. Adapt good habits
Adapting good habits that ensure the sanity of your mental health is important. Having a set time for study, rest, and leisure helps with concentration and consistency – all of which play a critical role in achieving your IELTS score goal.
3. Get regular physical activity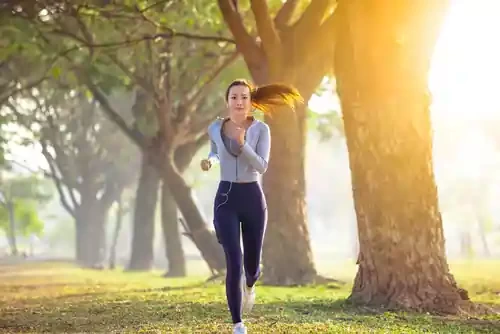 Adding any form of physical activity to your daily routine helps reduce stress. Additionally, it infuses positive energy. However, it is common to experience anxiety prior to the test. During times like this, simply focus on practising breathing exercises or shifting your mind to a completely new dimension like watching a series online or going for a short outing with your friends.
4. Maintain a good sleep cycle
Studying till the wee hours and compromising on sleep is a common practice among most students. It is an unhealthy habit that can add to further exam stress. It is also highly recommended that you follow a good sleep schedule with 6-7 hours of sleep every night.
5. Eat a healthy diet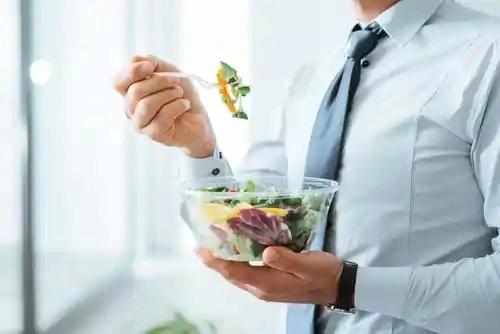 In order to achieve an ideal IELTS score, you need to ensure that you are following a healthy pattern in all aspects of your daily routine. A healthy, balanced diet is an important part of this. Consume a lot of green vegetables and wholesome nutrients, while simultaneously avoiding junk food to maintain a healthy lifestyle. This will not only keep you healthy, but also helps you remain focussed during test preparation.
6. Find your weak areas
The key to good preparation is analysing your preparation track and identifying areas for improvement. In fact, you should make this a regular practice when you are preparing for any test or an exam. Make sure your weaker areas get the necessary attention so that you can get closer to your targeted score in no time.
7. Speak with an expert or a friend
Speaking up about fears out loud is the most effective way to combat exam stress and anxiety. Ensure that you are speaking to your trusted friends or family about your feelings and exam stress. Their support will definitely make a difference by making you feel lighter after venting. If you think your exam stress hasn't budged even then, try getting expert help as soon as possible.
8. Give plenty of mock tests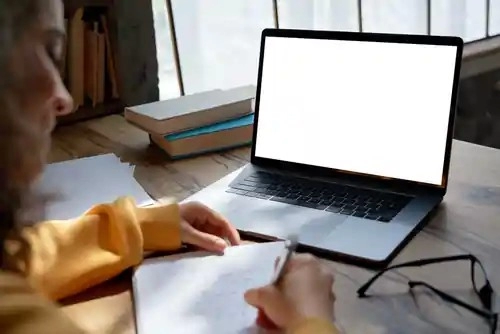 Attempting plenty of mock tests is a sure-fire way to test your skill. Getting your targeted score in the series of mock tests helps build confidence for the main IELTS. As a result, make sure you regularly practice some of the challenging mock tests with the most similar test patterns to your main IELTS.
9. Know your limits, and call it a day
This is probably the most important of all. You should not push yourself too hard. Understanding your limits and maintaining a healthy mix of hard work without exhausting yourself beyond reason is the trick to a stress-free IELTS experience. At the end of the day, you just need to give your best and accept the results.
We, at AECC, understand that preparing for your English test can be a nerve-wracking experience. You've poured months, if not years, of hard work into preparing for your big move overseas, and there's a lot at stake!
At AECC, you're in the best experienced hands. Make sure you take care of your mental health during this demanding time with all of the 9 tips mentioned above, which will have you feeling your best on test day, in no time!